Read
2015 Summer vacation of kosaf schedule
Date :
2015-07-21
Score :

★★★★★
Name : JIGAMAREE
Hits : 5874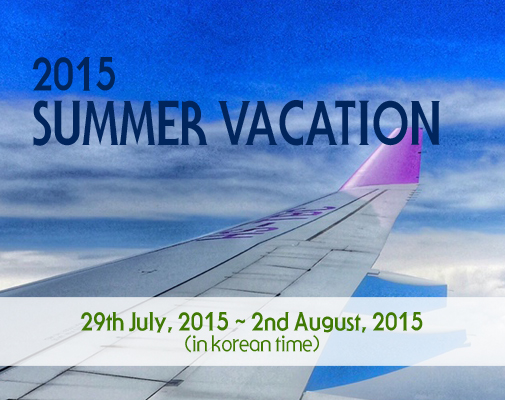 Dear jigamaree members!
Summer vacation will start from July 29th to August 2rd in korean time.
So we can ship your order until July 28th morning(10 AM in korean time) before our vacation.
All the our work will start again from next Monday.
Have a nice day^^
---
List of posts

| No. | Product | | Content | Score | Name | Date | Hits |
| --- | --- | --- | --- | --- | --- | --- | --- |
| | | normal | | | 대표운영자 | | 8723 |
| 58 | | normal | | | JIGAMAREE | | 5138 |
| 57 | | normal | | | 대표운영자 | | 5212 |
| 56 | | normal | | | JIGAMAREE | | 5383 |
| 55 | | normal | | | JIGAMAREE | | 7596 |
| 54 | | normal | | | JIGAMAREE | | 5701 |
| 53 | | normal | | | JIGAMAREE | | 5874 |
| 52 | | normal | | | 대표운영자 | | 4450 |
| 51 | | normal | | | 대표운영자 | | 2455 |
| 50 | | normal | | | JIGAMAREE | | 3811 |
| 49 | | normal | | | JIGAMAREE | | 2389 |
| 48 | | normal | | | JIGAMAREE | | 2548 |
| 47 | | normal | | | JIGAMAREE | | 2677 |
| 46 | | normal | | | JIGAMAREE | | 3053 |
| 45 | | normal | | | JIGAMAREE | | 2651 |
| 44 | | normal | | | JIGAMAREE | | 2858 |